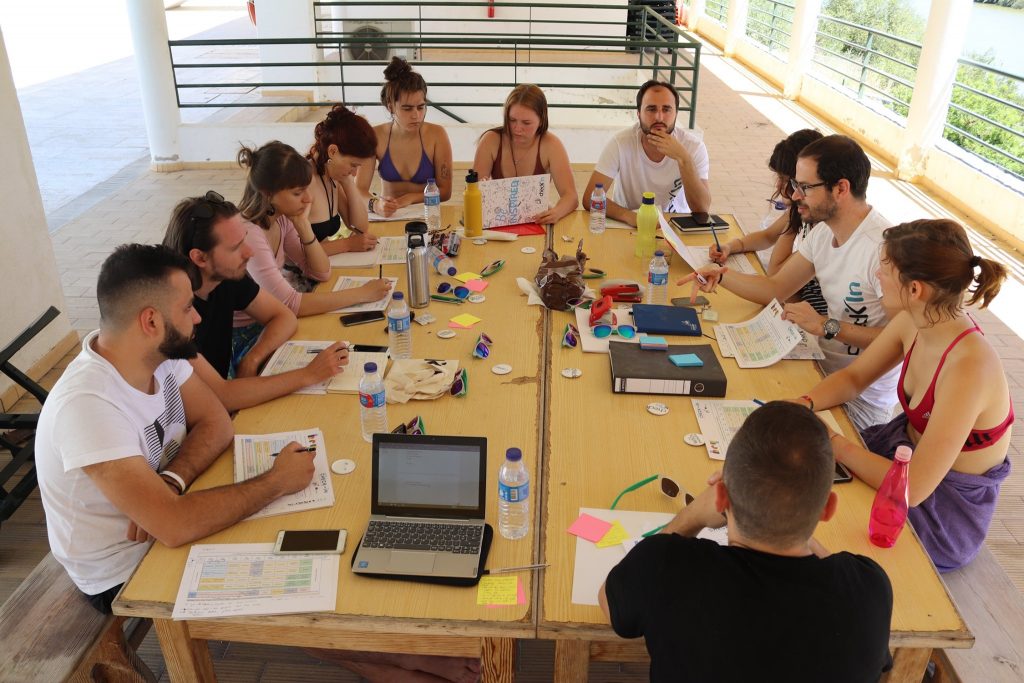 Name of the organization: Associação Check-IN – Cooperação e Desenvolvimento
Website: checkin.org.pt
Brief description of the organization
Check-IN – Cooperation and Development is a non-profit organization founded in 2010, based in Beja, operating with its headquarter in Lisbon.
The main objectives are to promote lifelong learning opportunities, to encourage young people to be active citizens and participants in the local community, to encourage social integration and inclusion, and to enhance education on sustainable development.
Furthermore, the team pays special attention to young people who have difficulty to access information due to their geographical location, social and economic status or personal situation. In fact, Check-In has been involved in the creation of local projects in sensitive neighborhoods and urban areas of Lisbon and rural areas of Beja.
Problem addressed by the good practice
The youth exchange HEY – Heritage for the European Youth empowers the participants to understand better the society, its cultural opportunities and the need for active citizenship in order to protect cultural heritage and the European values. Every national group had the chance to present the situation of cultural heritage in its community.
Target groups
The HEY youth exchange started with its official programme on 10 August 2019 in the small town of Alcoutim in the Algarve region, just a 3 minutes boat ride away from Spain. This youth exchange gathered together 11 countries, 55 participants, 11 team leaders, 5 members of the Check-In Association, 5 volunteers, 4 facilitators, 1 photographer and 1 cook.
Summary of the good practice
HEY – Heritage for the European Youth is a youth exchange that took place in Alcoutim (Portugal) in the period 9-19 August 2019 with 55 participants and 11 team leaders from 11 different countries. This exchange gave to the participants the opportunity to find creative ways through cultural and artistic activities in order to express themselves in the local community, not only with the body (through dance and theatre) but also with the mind (through sculpture, drawing or painting).
Evaluation
For the evaluation of the good practice, the team evaluates that all aims have been achieved, which were to (1) offer young people the opportunity to share experiences on the situation of culture from the point of view of different European countries; (2) provide tools and methods of expressions & communication like video, audio, design, drawing, dance, theatre and others, to empower young people; (3) Enhance the skills and knowledge of youngsters in the field of communication & expression, and how to use them as a tool to promote the culture; (4) Exchange of knowledge on "How to Understand Culture". This exchange empowers young people to understand the society by providing them with 5 different forms of communication & expression, through different workshops.
Recommendations
Check-In organized camping with the participants for more intercultural learning, so they were all together and in mixed groups. The Check-In team recommends for the participants to be in these mixed groups to learn also about their cultures in informal moments.
Resources
More information is available on the organization's website.